THE hands-free camera strap made and assembled in France 🇫🇷
FREEDOM, PHOTOGRAPHY AND ADVENTURE 📸
NO SWAYING AND REDUCTION OF THE WEIGHT OF YOUR DEVICE | RELIEF FROM NECK PAIN | UNIQUE PATENTED DESIGN | UNIVERSAL ADAPTATION | DEVELOPED BY A PHYSIOTHERAPIST
THE hands-free camera strap made and assembled in France 🇫🇷
FREEDOM, PHOTOGRAPHY AND ADVENTURE 📸
NO SWAYING AND REDUCTION OF THE WEIGHT OF YOUR DEVICE | RELIEF FROM NECK PAIN | UNIQUE PATENTED DESIGN | UNIVERSAL ADAPTATION | DEVELOPED BY A PHYSIOTHERAPIST
THE hands-free camera strap made and assembled in France 🇫🇷
FREEDOM, PHOTOGRAPHY AND ADVENTURE 📸
NO SWAYING AND REDUCTION OF THE WEIGHT OF YOUR DEVICE | RELIEF FROM NECK PAIN | UNIQUE PATENTED DESIGN | UNIVERSAL ADAPTATION | DEVELOPED BY A PHYSIOTHERAPIST
THE hands-free camera strap made and assembled in France 🇫🇷
FREEDOM, PHOTOGRAPHY AND ADVENTURE 📸
NO SWAYING AND REDUCTION OF THE WEIGHT OF YOUR DEVICE | RELIEF FROM NECK PAIN | UNIQUE PATENTED DESIGN | UNIVERSAL ADAPTATION | DEVELOPED BY A PHYSIOTHERAPIST
OUR MISSION
Camstrap is dedicated to providing photographers with unrivalled freedom and optimum comfort, transforming every capture into a magical, unforgettable experience to merge a passion for photography, nature and travel.
THE STRAP THAT WILL FINALLY SET YOU FREE
Imagine traveling the world, completely hands-free, without feeling the weight of your device or the constant need to hold it. Thanks to its innovative design, Camstrap not only guarantees the safety of your precious equipment, but also offers an incomparable feeling of freedom.
Camstrap - Hands-free strap for cameras
Regular price

Sale price

$43.00
⭐⭐⭐⭐⭐ 75 verified customer reviews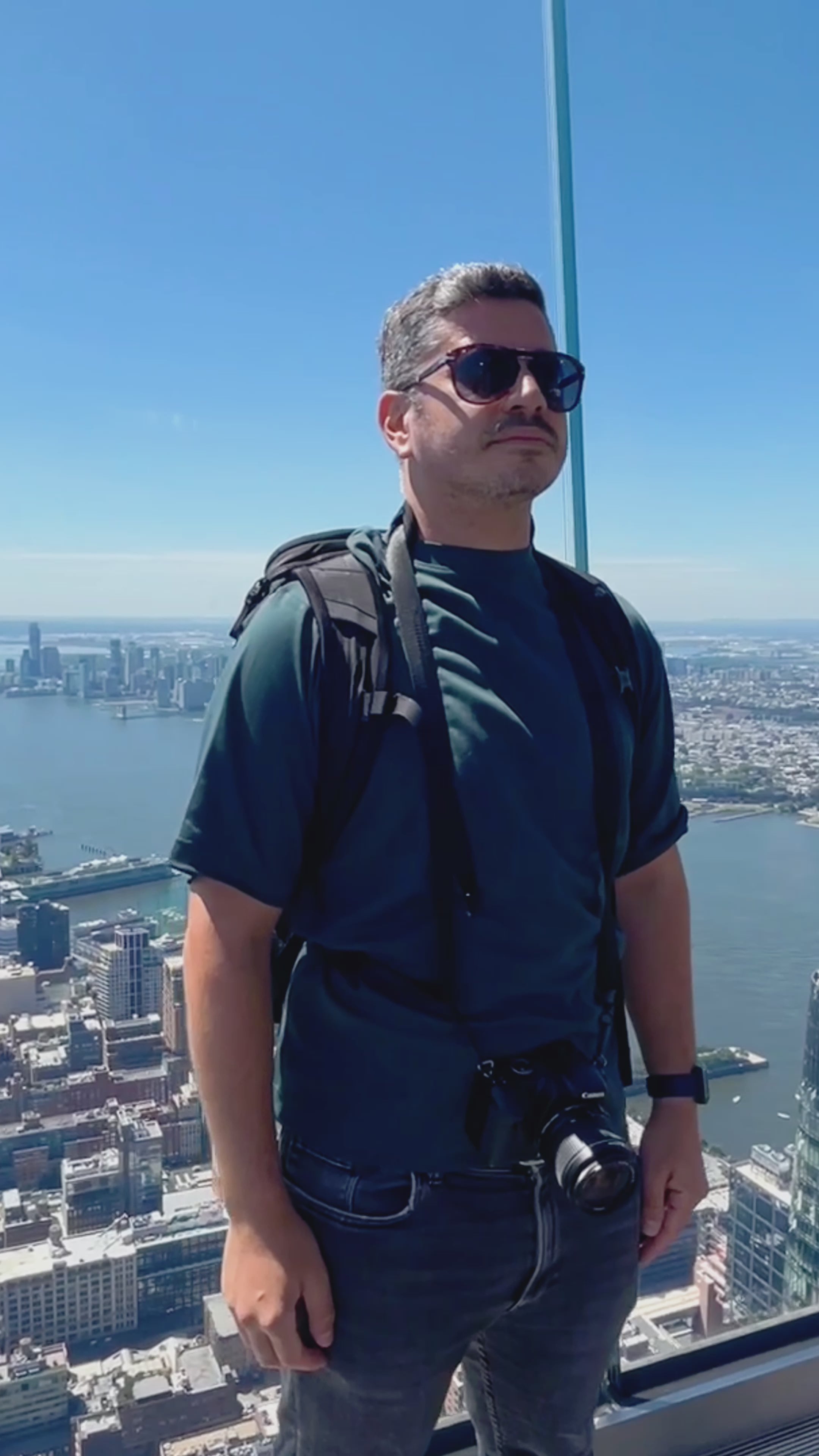 100+ VERIFIED CUSTOMER REVIEWS ⭐⭐⭐⭐⭐
The perfect strap for traveling!
"Received within 2 days in my mail box. I discovered the product on Facebook. Perfect for traveling, fits in the pocket or in the backpack and allows you to walk around with your camera, no risk of theft or shock. You almost forget your camera." Vincent, February 7, 2023
100+ VERIFIED CUSTOMER REVIEWS ⭐⭐⭐⭐⭐
An amazing product!
"This is the first time I have seen this type of strap, light and easy to attach to my camera. Excellent quality, great customer service, very satisfied." Alice, January 22, 2021
100+ VERIFIED CUSTOMER REVIEWS ⭐⭐⭐⭐⭐
Perfect for my photo shoots!
"Bought a few days ago on the recommendation of a friend from my photo club, received yesterday. Great, nothing to add. Innovative product, impossible to find elsewhere. Very satisfied. " Fabrice, April 12, 2022
100+ VERIFIED CUSTOMER REVIEWS ⭐⭐⭐⭐⭐
A lightweight camera
" You really don't feel the weight of your camera anymore. Great, I recommend it! " Guillaume, July 20, 2022